Hello, globetrotters! Welcome to another post that's all about carving your path in the world – all by your glorious self! Today, we're about to delve into the often-overlooked aspects of solo travel. We're talking those unwritten rules, secret travel hacks, and a few 'oh, I wish I knew that sooner!' tidbits for all you first timers! Honestly, even if you're a seasoned solo adventurer, stick around. You might just learn something new today!
Going Solo Doesn't Mean You're Alone
Rule one – just because you're traveling solo doesn't mean you're alone. One of the biggest misconceptions about solo travel is that it's a lonely journey. It couldn't be further from the truth! In my experience, I've actually connected more deeply with the people and cultures I've encountered than any group trip I've taken.
Remember, fellow adventurers are everywhere, especially in hostels or social spots. Did you know many hostels have shared rooms designed specifically for solo travelers? Plus, with today's digital world, there are numerous travel communities and apps out there that can help you connect with like-minded explorers.
Learning a Bit of Local Language Goes A Long Way
However far-flung your destination might be, a few words and phrases from the local language can go a long way. Not only does it display respect towards the local culture, but – fun fact – it's also a great conversation starter. From greetings like "Hello", "Thank you", and "Goodbye" to basic questions like "Where's the bathroom?" or "How much?". And let's not forget, the all-important "Does this have peanuts?" if you've got allergies. Seriously, this tidbit is golden!
Embrace Spontaneity – But Also Plan!
Here's an insider secret – half the charm of traveling solo is the freedom and spontaneity it allows. Want to spend a day lazing at a beach paradise you've just discovered? You got it! But while we're all about being impromptu, it's important to have a basic plan and make informed decisions.
Research your destination, familiarize yourself with regional customs and etiquettes to respect, and always be aware of your surroundings. Knowing the currency conversion rate or having a backup plan in case of emergencies (looking at you, lost passport!) is a total game-changer.
Safety First
This is super important, my friends. Remember, there's a difference between being brave and being reckless. Always prioritize your safety. Inform someone reliable about your whereabouts, don't share personal information with strangers, avoid potentially risky situations, and purchase travel insurance. In the world of solo travel, being aware and prepared is the best way forward.
Travel Light & Savvy
There's a lot to be said about the art of packing. Traveling light is a blessing – you'll be more mobile, less burdened and, bonus, you'll avoid excess baggage fees! Here's a tip: stick to versatile clothing and layers, and remember, you can always do laundry on the go. As for travelling savvy, invest in technology that can make your life easier, like travel apps for translation, maps, accommodation and social connection.
Be Open to Experiences
Last but not least, solo travel success lies in being open to experiences. You'll find novel tastes, music, architecture, and customs as you journey through different cultures around the globe. These experiences and encounters, both big and small, are where the real magic of solo travel lives.
Things to Remember when Solo Travelling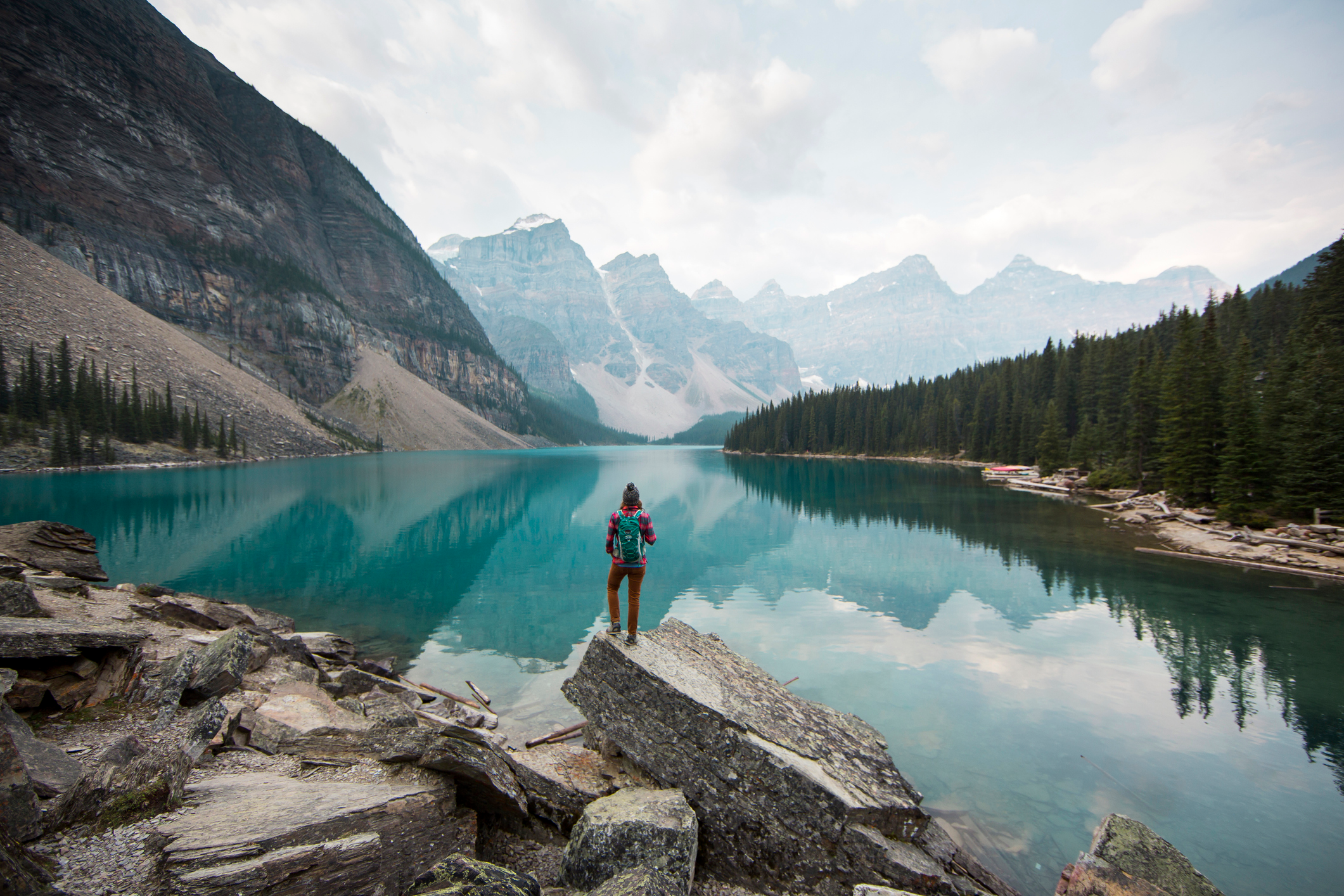 Before you head out and explore the wonderful world on your solo voyage, here are a few key things to remember. Keep these in mind, and you'll be set for an amazing adventure without a hitch!
Pack Light & Right

: It's just you and that trusty backpack, so pack smart! Bring versatile clothes and layers that you can mix and match. Don't forget travel essentials like a reusable water bottle, charger, and maybe even a portable power bank for those off-the-grid moments.

Safety First

: Travel with confidence, but always stay aware of your surroundings. Keep your belongings secure, don't share personal info with strangers, and learn a bit about local scams to avoid. When in doubt, trust your instincts!

Embrace Flexibility

: One of the greatest perks of solo travel is the room for spontaneity. Explore hidden gems, extend your stay in that picture-perfect town, or switch your route on a whim. Just make sure you have a basic plan intact and stay informed about local customs and logistics.

Connect With Others

: Being solo doesn't mean being lonely. Be open to making new connections, whether with other travelers, locals, or (why not?) fellow creatures in nature! You never know when you might meet a new best friend or discover an unforgettable experience.

Budget Wisely

: Keep tabs on your expenses by setting a daily budget, and don't forget to factor in small indulgences or unexpected costs. Traveling frugally doesn't mean skimping on the good stuff; it's about being smart with your resources.

Be Respectful of Local Culture

: As the saying goes, "When in Rome, do as the Romans do." Learn the basic dos and don'ts of your destination so you can navigate it with ease and respect.

Savor the Moments

: Take it all in! Solo travel is a fantastic opportunity for introspection and personal growth, but make sure you also stay present and truly experience each moment fully. Maybe even keep a travel journal to capture your thoughts and memories.

Backup Important Documents

: Accidents happen. Have copies of critical travel documents saved digitally or stashed separately. This way, if the unforeseeable happens, you won't be left in a panic.

Indulge in Self-Care

: Listen to your body and your needs. Need a day of rest? Go for it! Want to treat yourself to a fancy meal or spa day? Do it! Solo travel is about following your own pace and embracing your preferences.

Get Lost

: Okay, not

literally

lost (maps are handy too!). I mean taking that unexpected turn or venturing beyond the touristy spots. You'll find surprises along the way that make for fantastic stories and memories.
And with that, you're ready to hit the road and make the most of your solo escapades. Wishing you happy and safe travels, and as always, may your adventures be filled with unforgettable experiences 🎒✨
Final Thoughts
In the end, keep in mind that solo travel isn't just about the destinations you explore – it's also about the personal journey, the skills you pick up along the way, and the remarkable tales you return with.
Escaping your comfort zone and charting your own path can be royally empowering, my friends. Thanks for joining this pitstop of shared wisdom, and may your future solo adventures be full of discovery and joy!
Until next time, tread your own path and collect unforgettable stories!
Read Next: Post-Pandemic Travel Boom: Top 10 Must-Visit Cities in 2023